Bianchi has begun a new chapter of its legacy in the UCI WorldTour by signing a multiyear partnership deal with GreenEDGE Cycling. Starting January 2021, both the men's and women's GreenEDGE squads will compete on Bianchi's high-performance models.
As part of its new sports marketing strategy, Bianchi has decided to initiate a partnership with the Australian WorldTour team which will be characterised by a focus on innovation and inclusive communication, with a global approach, and highly competitive performance at races in all Countries.
Launched in 2011, GreenEDGE Cycling is Asia Pacific's first and only WorldTour professional cycling team. Led by Australian businessman Gerry Ryan, GreenEdge has established itself as a world-class team with a truly international reach and highly engaged fans.
Vuelta a España winner and current Tirreno-Adriatico champion, Simon Yates, classics rider Michael Matthews, Amanda Spratt and the other riders of GreenEDGE Cycling will be supported by Bianchi with performance aero, all-rounder and TT bikes (including top of the range Specialissima, Oltre and Aquila models), specifically designed for each race situation.
EXCELLENCE FROM THE TOP DOWN
As the team's innovation partner, Bianchi's Reparto Corse 'racing division', will work side by side with GreenEDGE's performance team staff to create innovations and shape the future of bike racing. The race-winning marginal advantages created by Reparto Corse through its collaboration with GreenEDGE will continue to filter through to performance-driven Bianchi consumers around the globe.
Bianchi will also be the innovation partner of the GreenEDGE Women's WorldTour team. Formed in 2012, the women's team has been a leader on the international women's cycling circuit from its inception. It is currently one of top-3 Women's WorldTour teams.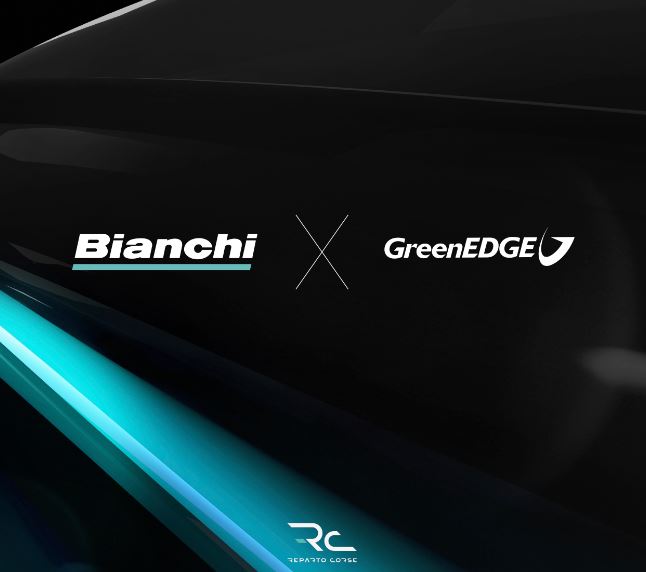 A CYCLE OF SUCCESS
After seven years of cooperation, Bianchi has concluded its sponsorship project with Team Jumbo Visma. The cooperation began in 2014 and saw the Dutch team develop into one of the strongest forces on the WorldTour, with wins at Grand Tours and monuments, and nearly 200 victories in total, including Vuelta Espana, Milan-Sanremo, Liège-Bastogne-Liège and podiums in Giro, Tour and Vuelta.
QUOTES
Fabrizio Scalzotto, CEO of Bianchi
"We are thrilled to announce our new partnership with GreenEDGE Cycling, the ideal team to pursue our new sponsorship cycle with a strong international approach in order to support our constantly growing presence in all continents."
"In addition to the performance aspects that will enable Bianchi to innovate and further develop our new road racing products, we will work together with GreenEDGE Cycling to boost inclusive communication with our global fans and stakeholders. We are grateful to Team Jumbo-Visma for the completion of our sponsorship project across a successful seven-season campaign, in which we have collaborated to reach the pinnacle of performance in WorldTour cycling. Bianchi will continue to support the team until the end of the year, so that we can conclude the 2020 season in style."
Gerry Ryan, Owner of GreenEDGE Cycling
"As we approach our tenth season at the top level of world cycling, we are invigorated by the opportunity to partner with Bianchi, a proven brand with a long and proud history, as we look towards the upcoming seasons".
"We have witnessed the incredible success of riders using Bianchi equipment and are inspired by their plans for the future. The UCI WorldTour is consistently seeing more technology innovations and we are confident our collaboration with Bianchi will result in our riders racing on the most cutting edge road and time trial bicycles that will deliver many victories in the world's biggest races."