Bianchi presents new models, design and color improvements in 2021 portfolio. In first part we will introduce brand new model Specialissima and new colors for model Aria, which also includes the black on black combination
The all-new Specialissima
On the heels of one of the most successful World Tour campaigns, Bianchi is proud to introduce its latest road racing machine: Specialissima.
Totally re-engineered by Bianchi with the all-rounder in mind, the new carbon disc frame weighs just 750g (painted, size 55), but it's also superbly stiff, providing excellent transfer of power to the road. The new Specialissima is designed for UCI WorldTour professionals to be a complete racing bike. Whether it is to fly up the climbs or to dominate on the flat, the new Specialissima is the solution.
Bearing a name that has become iconic, Specialissima is a new pure racing machine with enhanced climbing, improved stopping power courtesy of disc brakes and smoother aerodynamic performance.
The new all-rounder model designed by Bianchi will be the official bike of both men's and women's GreenEDGE WorldTour teams, joining Bianchi's world-famous aero model Oltre.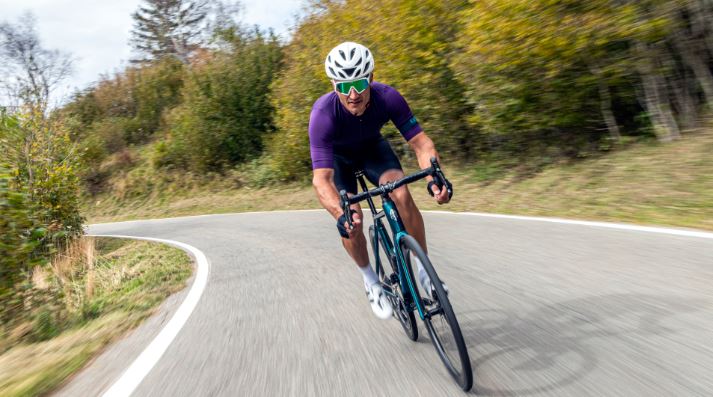 NEW COLOURWAYS
Bianchi changed not only Specialissima's technical features but also the looks with cleaner aero lines and fresh colourways.
To continue the Bianchi heritage, Celeste still makes an appearance, but it's also available in the ultra-light all-black colourway, created especially for the WorldTour with a weight-saving of 80 g. Completing the lineup is a classy new greenish blue option, with hallmark Italian style.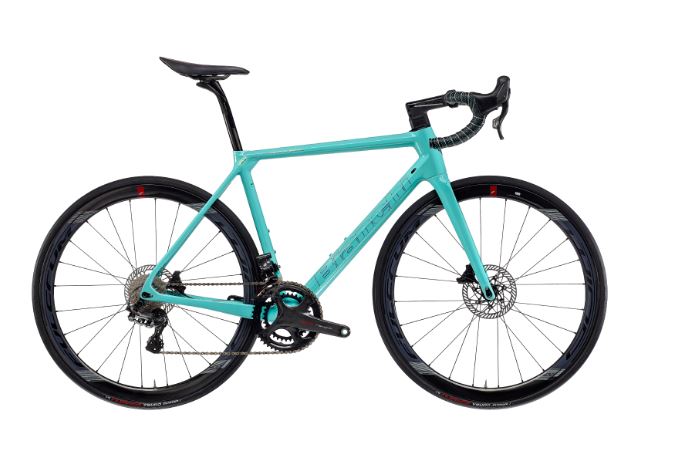 SIGNATURE COLLECTION
Specialissima can also be customized thanks to new Bianchi Colour Configurator, which allows customers to select from different combinations and create a unique version. Bianchi has also created a "Signature Collection" for those who value rarity and aesthetic, choosing from five different colourways for the frame and graphics, prepared and selected by Bianchi creative designers to offer exclusive pieces of art. All frames are hand-painted in Italy by Bianchi's expert artisans and with iridescent and holographic elements.
Aria in new colors with minimal design
Aria is a fast performance-oriented aero road bike. Built for lovers of speed, it is the perfect partner for your road challenges.
Bianchi´s objective has been to extend the range of Bianchi aero road bikes with an all-new model based on a highly aerodynamic frame-fork system, equipped for any road race, and easily set-up for triathlon events.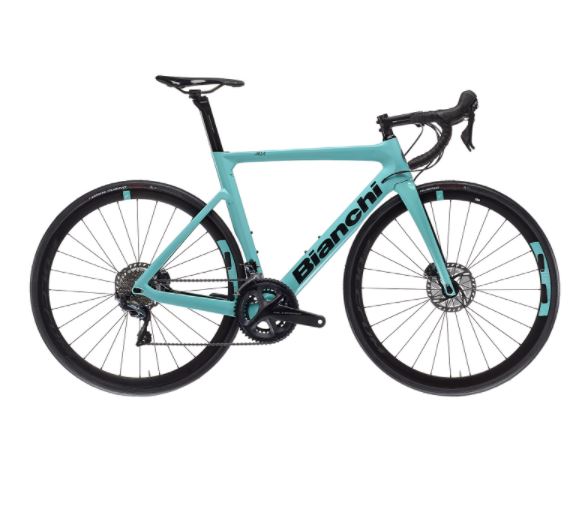 Aria means Full Aero

To achieve fast rides from full aerodynamic performance it's important that both the bike and the rider are as aerodynamically efficient as possible.
At Bianchi, while we feed the learnings from research and development across all ranges into new models, the ARIA's advanced aerodynamic design has been heavily inspired by our extensive wind-tunnel testing and cooperation with Bianchi pro riders.
For the bike, full aerodynamic performance means the shape of the tubes' profiles and their structural combination to cheat the wind's resistance, resulting in the lowest drag possible. Aria is equiped with aero seatpost with integrated look and adjustable head clamp offset 25mm or -10mm
Aero frame plus aero rider position equals Full Aero.
Into the 2021 season Aria comes with the new minimal design.
Next to the Bianci Italia Limited version in snowhite color comes brand new Summertime dream.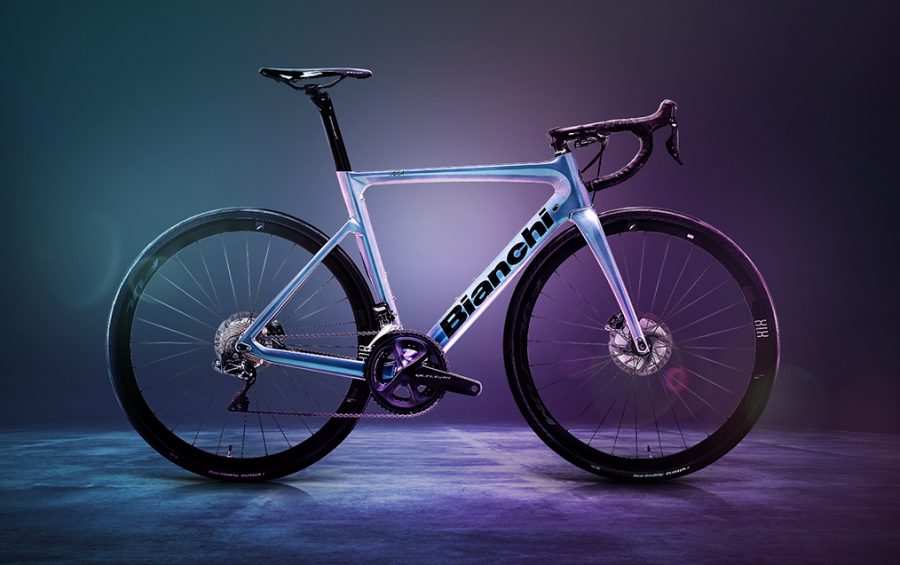 Bianchi goes black on black
Bianchi Aria also comes with elegant black on black color combination, taking inspiration from 2020 released Bianchi Oltre XR3.
The luxury black on black design spreads across the whole range and taking place also on Bianchi Sprint.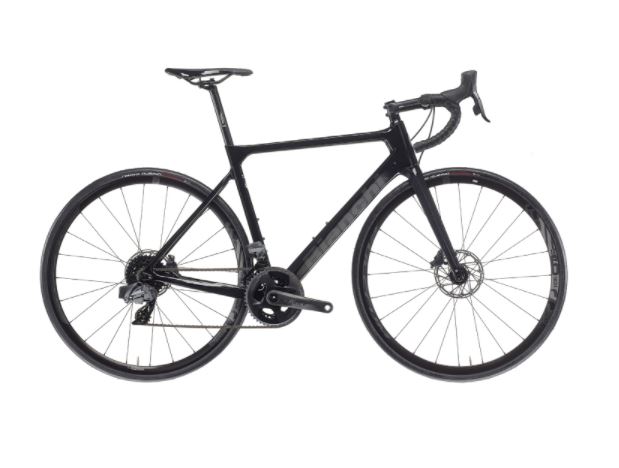 The increasing global demand for high quality bicycles causes the challenges to fullfilling it. Therefore if you consider to get yourself a new bike, do not wait till the beginning of new season, but ask for availability of your desired race machine today.
Feel free to contact info@bianchi.sk